Welcome to the Paradise.....
This is the official website of Khao Sok Smiley Bungalow , Smiley Lake House and Hi 5 Smiley Thailand!

If you have a fast connection you can view our new website:
http://khaosok-smiley.com/
We have a Rafthouse on Rajjaprabha Lake (Chieo Lan) and 2 Bungalowresorts in the Khao Sok Nationalpark.
The Khao Sok Nationalpark is pure nature and you will enjoy it too!!
Take a tour on our website.

TAT License Nr. 33/2726 , Guide License klick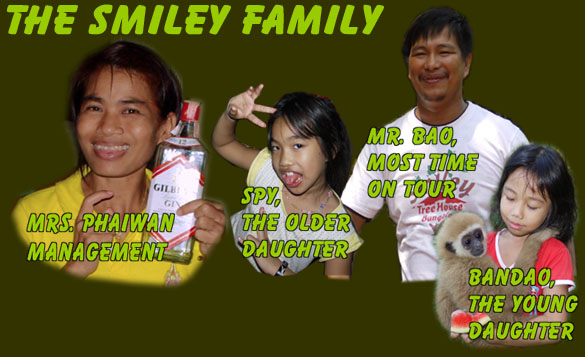 NEWS - NEWS - NEWS - NEWS - NEWS - NEWS
Tour flyer 2015, Lake House upgrade, Pictures
April 2015: The Lake House Resort have 23 bungalows now

Many new pictures in the pictures menue, klick the image

Tour flyer 2014
April 2014: The new Tour Flyer, please klick the image for a print size
The new Restaurant, Pics added
March 2014: It needs more then 6 months to built the new restaurant, but now already open. New pictures added, look the "picures" menue.
Hi 5 Smiley is waiting for you!
Nov 2013: We finished the new bungalow resort and made a new restaurant.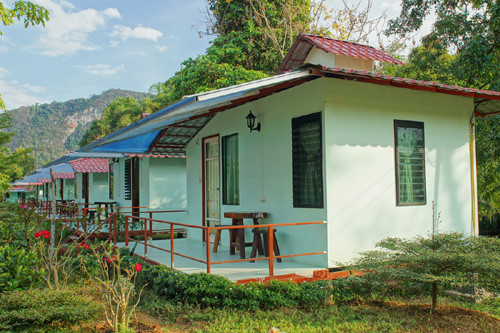 New Siteheader
June 2011: We have a new siteheader, do you like it? In the picture menue now some pictures
Smiley Lake House open now!
April 2011: Our new Lake House on the Chieo Lan Lake is open now! All Lake Tours will stop there. We have 11 bungalows with toilett inside. For more information klick the Lake House Button.
Youtube Movies
Nov 2010: Youtube movies added, look the Links menue.
New Section "Links", New NP Map
Mai 2010: New section "Links". A new map of the Khao Sok NP is added, look the Where menue.
Gibbon Pictures, Information
Mai 2010: Gibbon pictures added, look the tours menue and klick monkey feeding. Information added, klick the information menu.
Tubing Pictures, Canoe Pictures
Mai 2010: Tubing pictures added, Canoe pictures added, please look the tours menue and click the tour
License Card added, Bungalow Pictures, Bus
April 2010: License Card of Phaiwan added in the Contact Menu. New Bungalow pictures in the bungalow menue. Timetable to Takua Pa, Ranong, Koh Phayam, Koh Chang in the Where? Menue
Map is added
December 2009: A map with the resorts of khao sok is added. Look the Where? menue
New Bungalow
Septmeber 2009: We have a new stone bungalow (with hot shower + toilett). Price 600 baht. For more information please look in the bungalow menue.
Nationalpark Fee
March 2009: The Entrance Fee to the Khao Sok Nationalpark now is 100 Baht (Adult 24 hr)
A new Tour is added
February 2009: It is the Trekking-Flower-Tour "Tan Sawan Waterfall+Flower". For more information please look in the tours menue.
New Bungalow
January 2009: We have a new bungalow, it is the Tree House. For more information please look in the bungalow menue.
New Menuecard
December 2008: The Menuecard is updated. For more information please look in the restaurant menu